In My Mailbox
is a weekly meme hosted by Kristi at
TheStorySiren
to let bloggers showcase books they've got each week.
This week (April 15 - 21, 2012) I still haven't paid a single dime on books. For two weeks already! That's impressive for me. I'm a
recovering
book-
shopaholic. :-) However, there is one book that I ordered via Amazon a month ago, and it just arrived. The rest was given to me as gifts from Ben. :-) Thanks Ben!
- Tree of Codes by Jonathan Safran Foer
I've been waiting for this book since it was published. Living in Thailand, I had no idea how to get it until I couldn't wait any longer and had to conquer my fear and ordered it via Amazon. With Ben's help and a whole month of waiting and wondering why it took so long and if it had somehow got lost in transit, it finally arrived. I almost cried when I saw it. I was so happy! I've had it for 4 days now and just had the guts to unwrap it with shaky fingers. It's so sublime I feel so small. I guess this is what it feels like when a dream comes true. It's one of my dearest treasure now. <3
-
The Yellow-Lighted Bookshop
by Lewis Buzbee
Ben said this is a book written by a book-obsessed man who lives to touch and smell books, which totally sounds like me.
-
His Dark Materials
by Philip Pullman
This is a gorgeous Everyman's Library hardcover edition of Philip Pullman's His Dark Materials trilogy –The Golden Compass, The Subtle Knife, and The Amber Spyglass. The rating is pretty amazing. I've seen The Golden Compass film, and I really enjoyed it. So I might as well expect extreme awesomeness from this book.
According to Ben, this is the best thesaurus there is. He also has a copy at home. As I'm going to be an English major in less than two months, this is an extremely brilliant gift. ;) I'll use it well!
For Review
:
The Immortal Rules
(Blood of Eden #1)
by Julie Kagawa
(Thank you Harlequin!)
The Glimpse
by Claire Merle (Thank you Faber and Faber!)
This week on B's Book Blog
I have reviewed three books.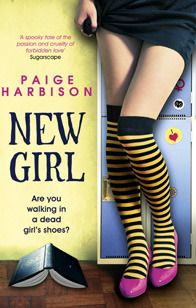 The Book of Blood and Shadow by Robin Wasserman

New Girl by Paige Harbison

Welcome, Caller, This is Chloe by Shelley Coriell

One guest post.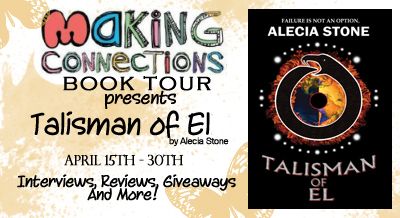 Currently reading
So that's it for me this week. What have you got in your mailbox?
Happy reading, everyone!