Stacking the Shelves is a meme hosted by Tynga's Reviews to let bloggers share books they've added to their shelves weekly.
Week1: October 1 to 6, 2012
Yay! This is my first Stacking the Shelves post! Actually I've had 15 In My Mailbox posts on my blog and then got too lazy to continue for like 5 months. All the books acquired during that time are sad now because they aren't featured on the blog. Aw, it's okay, books. I'll make sure you get the spotlights weekly from now on, okay? Here we go.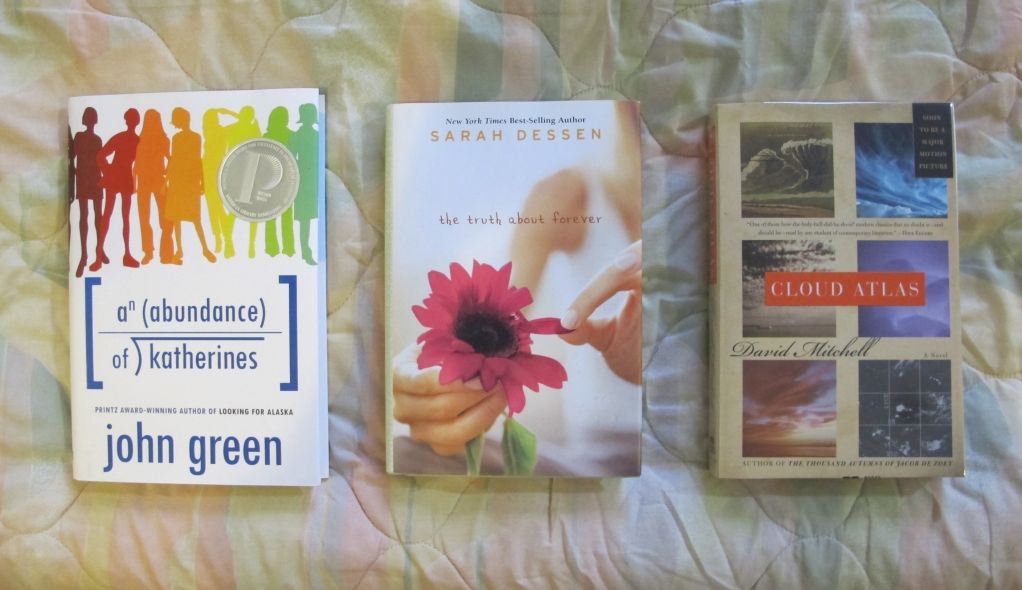 This week I welcome three new members to the family shelves!
The last of my John Green collection! I planned to have a John Green readathon sometime this month. :-) I have never read any of his books yet, and I really can't wait to read them all!
I really like Sarah Dessen. I've read Dreamland and Just Listen and was impressed by both of them. So why not try her highest rated work? ;) Plus, I love the title!
I marked this book as to read since October last year, and I couldn't be a worse procrastinator. I adore David Mitchell's writing in number9dream and can't wait to get started on this! And the movie's coming out at the end of the month! With Tom Hanks in it! Big deal! I love Tom Hanks so unconditionally and endlessly.
So, this is it. My first post, yay! Thank you for stopping by and leave the links to your posts in the comments. I'll check them out.
See you soon!
Best