In My Mailbox
is a weekly meme hosted by Kristi at
TheStorySiren
to let bloggers share books they've got each week.
Febraury 26 - March 3, 2012.
I only bought one book this week. :-) Yay for self-control! Haha. Well, the truth is I've been so busy reading that I haven't got time for book shopping! That sounds hard to believe, but true. I only went to the bookstores 3 times to look around.


I finished 4 books this week and reviewed three.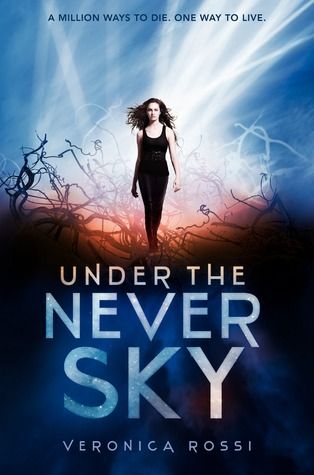 Under the Never Sky
by Veronica Rossi

Someone Else's Life
by Katie Dale

Wanderlove
by Kirsten Hubbard

Now, I have an announcement. Due to the approaching
final exams at the end of the month
, and the lesson I learned from my inability to study everything in time for the midterm last January which caused daily mental breakdowns, I hereby announce a
HIATUS
for this blog until the first week of April. That's a month away, I know. I have to have
enough
time to study, and I don't mean just a week or two to cram. If I start studying right now, technically I'll have about 3 weeks, and that should be okay. But there will be the days I'll have to take off to go to a camp, do homework and projects, I'll actually have something like two weeks. That's risky enough. I can't risk having my grades any worse if I still want a shot at the Honor Program in my sophomore year! (I have to get a 3.98 GPA this semester because I sucked the first one. That means I have to get all A's. Ugh.) That's the most important thing for me right now!
I might drop by to post some reviews, but that won't be happening often. I've gotta cram, cram, cram!
I'll be back before you know it!
Happy reading, guys! <3 Wish me luck? :-)