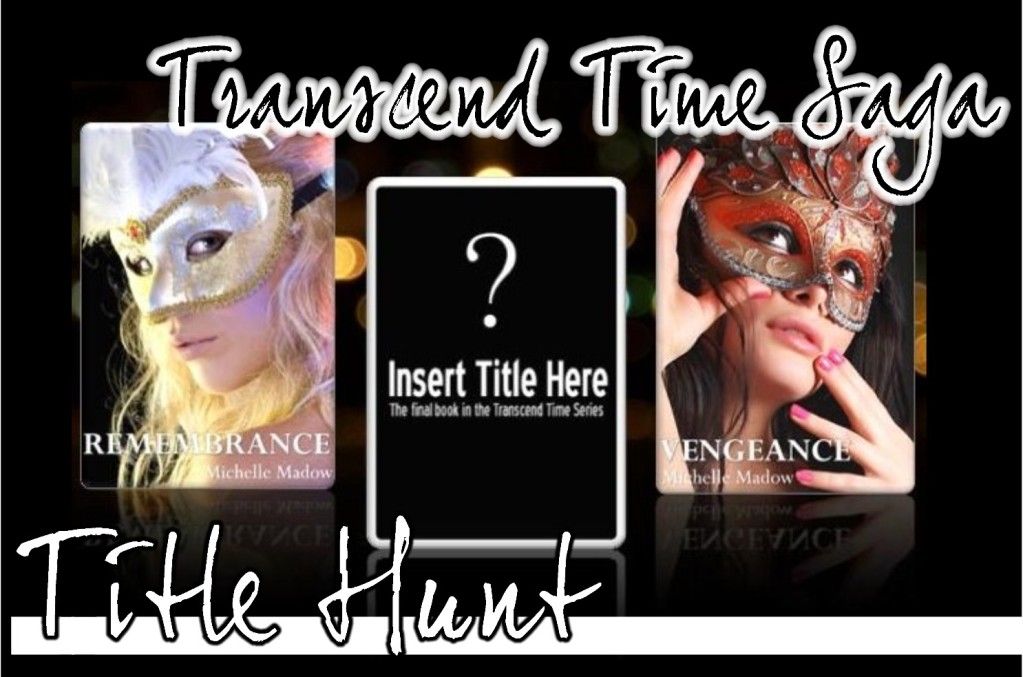 Welcome to the Transcend Time Saga Title Hunt! The title hunt is the reveal of the title for the final novel in the Transcend Time Saga. Each of the bloggers participating in the hunt have been given a letter. Hop around to the blogs participating to hunt for the letters. (And remember that two of the letters are used twice, so the title is eight letters long.)
Once you've unscrambled the title, go to
Michelle Madow's blog
and use the title name to enter the giveaway for a voucher for an advanced e-copy of the final Transcend Time novel! (She is giving away a voucher because the novel is planned to be released at the end of the year, and she hasn't finished writing it yet! This voucher will ensure that you will receive an advance e-copy once they are available).
The letter you get from this blog is:
S
I hope the final Transcend Time book will end in a really touching way! Something that will give you a lasting feeling and stay with you no matter how many years fly by. :-) I love books like these.
And oh, I want to let you know that the e-version of Remembrance is on sale for $0.99 until Michelle Madow's USA tour ends in April. Make sure you get this book before then if you want to read this love story. :-)