Hi guys! B is back!
After three months away from home, I can tell you what I miss the most is reading, and I'm finally trying to get back in the game. Throughout my time in the States, I went to many, many amazing bookstores, and I hope to find the time (and effort) to share what I've experienced. But that's for later.
Yesterday I stumbled upon something called #BookADayUK on
Prettybooks
. It looks like a fun thing to do, so I'm joining right now, even though I've missed the first 22 days. Ha!
So, a book I was made to read at school? My high school reading list wasn't all that interesting. Things started to get real when I became an English major at Chula's Faculty of Arts, where we have to read an average of 5 books for one literature course. One of the best classes I've had here is Mythological and Biblical Background to English Literature, which we call "Mytho" for short. For this class, we studied the whole Edith Hamilton book (yes, that one). I actually had to memorize everything for midterms and finals. EVERYTHING. Stories, date, characters, family trees, places, and you know how crazy Greek names are, right? Reading one book had never been that exhausting... until this course. It's super useful, though. Now I don't have to draw a blank every time an allusion to classical mythology shows up in serious literature, and it tends to appear here and there very often. And I can now pretend to be smart by alluding to Greek myths. Fun. No, seriously, it's really useful.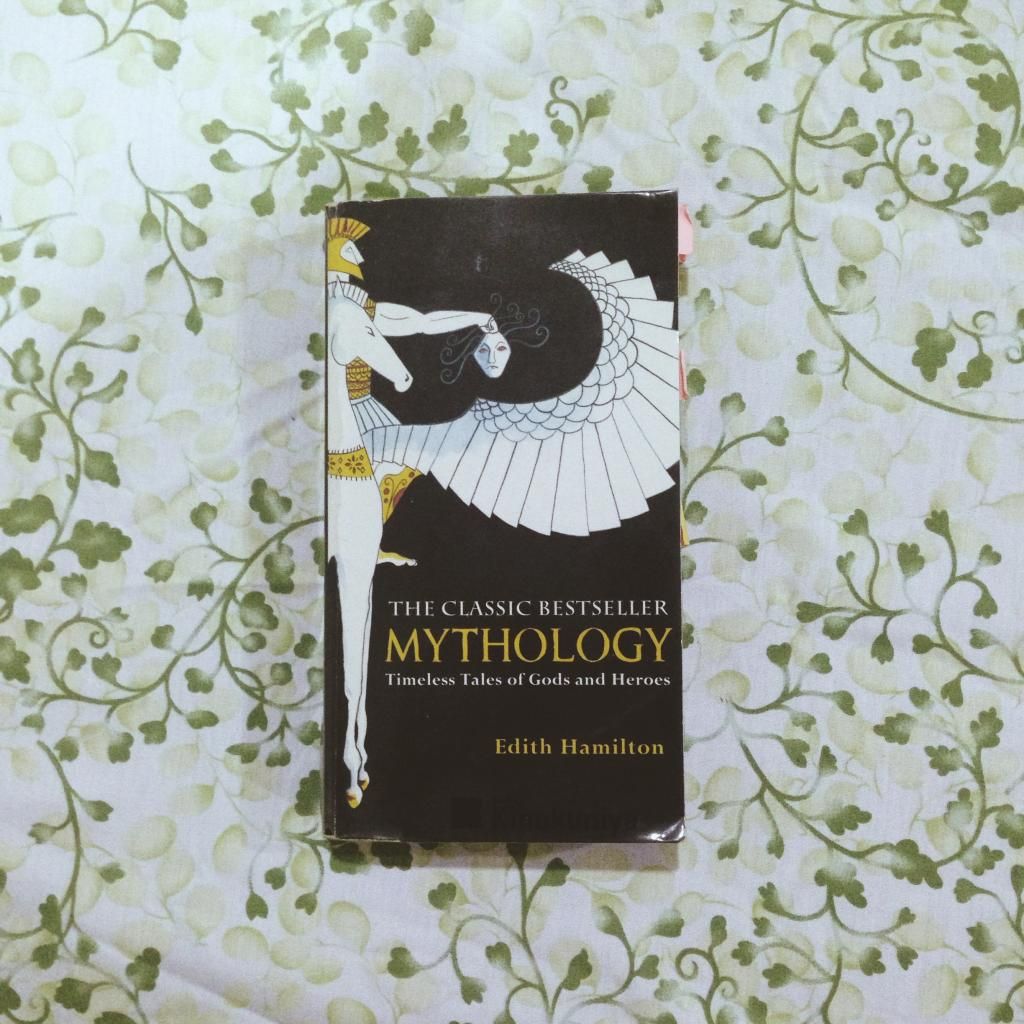 Some of my friends couldn't hate it more, but I actually enjoyed it. I haven't read other books on mythology, so I cannot really say if this one is the best one out there. But judging from what I've read, this book is really comprehensive already, and it's not even that thick! Hamilton sure does have a gift for retelling stories.